There's something new again with Milk N Coffee, our design team has created some beautiful projects with something Recycled.
I would like to show you my new project with the super sweet Charlotte, this time it's Charlotte with Frilly Umbrella.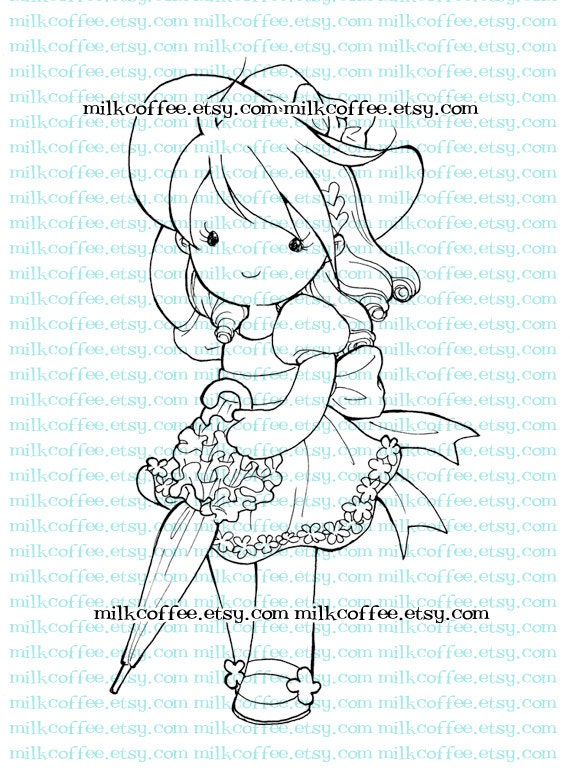 Please stop by Milk N Coffee Etsy Store to explore all the wonderful images. What can I say? Charlotte is really one of my all time favorites!
I used lots of Glitter Dots today from the wonderful Elizabeth Craft Designs.
My coloring? I cannot thank Alyce, my friend and teacher enough — wonderful classes, coloring community, support, feedback and just awesome friendships along the journey! I honestly hope that you too will hop over to Kit & Clowder Coloring Community and sign up for the fantastic classes!
Skin: E000, E00, E11, E21, E04
Hair: E30, E31, E33, E 35, E37, E29
Blue: BG000, BG01, BG02, BG04, BG09
Dress: Y02, Y04, Y06, Y08, E11
Hat and others: RV6, RV63, RV66 and RV69
Thank you all for stopping by on this fun Thursday! And really, thank you so much for checking out my blog, hugs, Rita
The challenges:
– Glitter n Sparkle Challenge #92 Bling it on!
– 7 Kids College Funds Challenge #103 Anything Goes
– Cute Cards Challenge #329 Pretty Papers
– 613 Avenue Create Challenge# 79 Anything Goes
– Chocolate, Coffee and Cards Challenge #68 Summer Days
– Ruby's Rainbow Challenge #83 Summer Treats
– Sweet Stampin' Challenge Pretty in Pink
– Crafty Sentiments Challenge Anything Goes